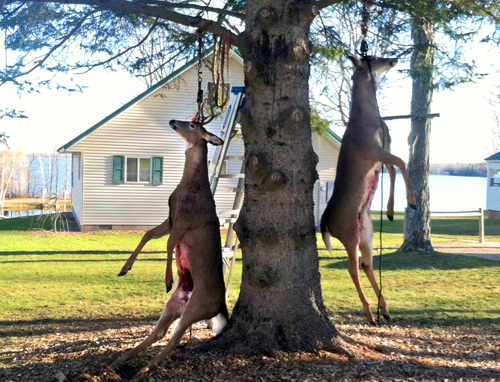 Seney Wildlife Refuge Hunting Information
The Seney Wildlife Refuge Hunting has become an annual event for many of our area's guests and residents.

The refuge allows for white-tailed deer in the following seasons: archery, regular firearms and muzzleloading.

Other species available for hunts include: ruffed grouse, American woodcock, snowshoe hare, and black bear.

Species not listed within their "Species Permitted and Dates Allowed" information may not be taken.

Special regulations are enforced at the refuge. For more information for the Seney Wildlife Refuge Hunting, please visit the links below:
>>Seney Wildlife Refuge Website Seney National Wildlife Refuge
>>Hunting Regulations and Map PDF
Refuge Contact Information:
Seney National Wildlife Refuge
1674 Refuge Entrance Rd.
Seney, MI 49883
(906)586-9851 voice
(906)586-3800 fax
People with hearing impairments can reach Seney through the Federal Information Relay System at 1-800-877-8339.

"Had a BLAST at the Sleepy Eyed this weekend!! VERY nice, clean, beautiful property, gorgeous lake, close to town...can't get any better than that! Thanks again for the welcoming hospitality and relaxing, fun weekend! Can't wait to go back!" - Ann P

We are your headquarters for outdoor recreation and when seeking a great UP adventure, we are "The perfect place to stay for all the action!".