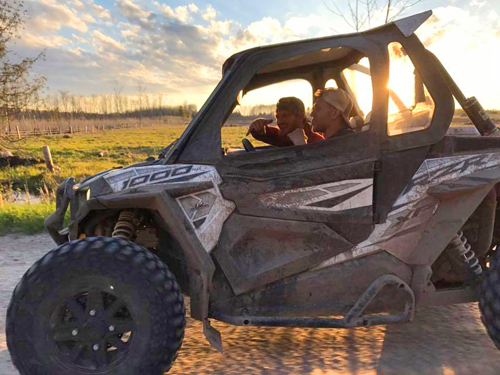 Curtis Area ATV ORV - The Trails
UP Off-Roading Trails
The Curtis area has some great UP Off-roading trails for your consideration. We have the list below for you to review. Each listing is a link to Michigan.gov website and their map PDFs.

Nearby ATV Trails in Mackinac County:
♦ Sandtown Motorcycle Trail PDF
♦ Newberry Rexton Motorcycle Trail East PDF
♦ Newberry | Rexton Motorcycle Trail West PDF
♦ Brevort | Trout Lake Motorcycle Trail

Nearby ATV Trails in Schoolcraft County:

♦ Danaher Plains Trail PDF
Nearby ATV Trains in Luce County:
If any of the links above do not work, please notify us. We direct link to the State of Michigan website to deliver to you the most current maps. At times, they do change out their links, therefor we need to update these for our browsers. We thank you for your interest in off-roading the UP!

"My family has been staying at the resort for years, we have always loved the place. Les and Kristi made this years stay GREAT. Look forward to next years stay." — Gary T

We are your headquarters for outdoor recreation and when seeking a great UP adventure, we are "The perfect place to stay for all the action!".