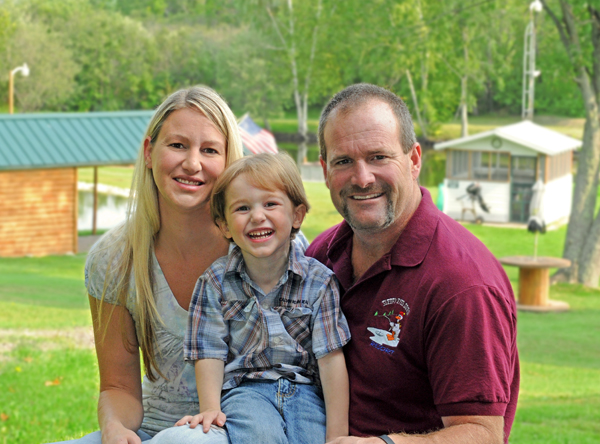 We would like to welcome you to Sleepy Eyed Goose Resort. We are located on the south shore of Big Manistique Lake and centrally located in the Upper Peninsula of Michigan. We have made great efforts in improving upon this awesome property since our purchase in 2010. We want to thank you for taking the time to consider our resort for your vacation needs.

The Sleepy Eyed Goose Resort is located in the Cook's Bay area of Big Manistique Lake, 4 miles from downtown Curtis and is open year round.

We have our own scale house and each cabin has its own dock space in our private marina off the main lake. Motor rentals and gas are available for boats. Fishing is ideal for walleye, perch, pike and both small and large-mouth bass. The surrounding area is idea of bear, deer and bird hunting. State land is located near our Upper Peninsula Resort for rifle and bow hunting seasons. With direct lake access, this is an ice-fisherman's haven!
Thanks for visiting,
Les and Kristi
---
Below is a list of sites that operate in cooperation with the Sleepy Eyed Goose Resort. Please feel free to check them out and if you contact them, tell them you heard about them here on our site!